Spend
£

20.00
more for FREE UK Mainland shipping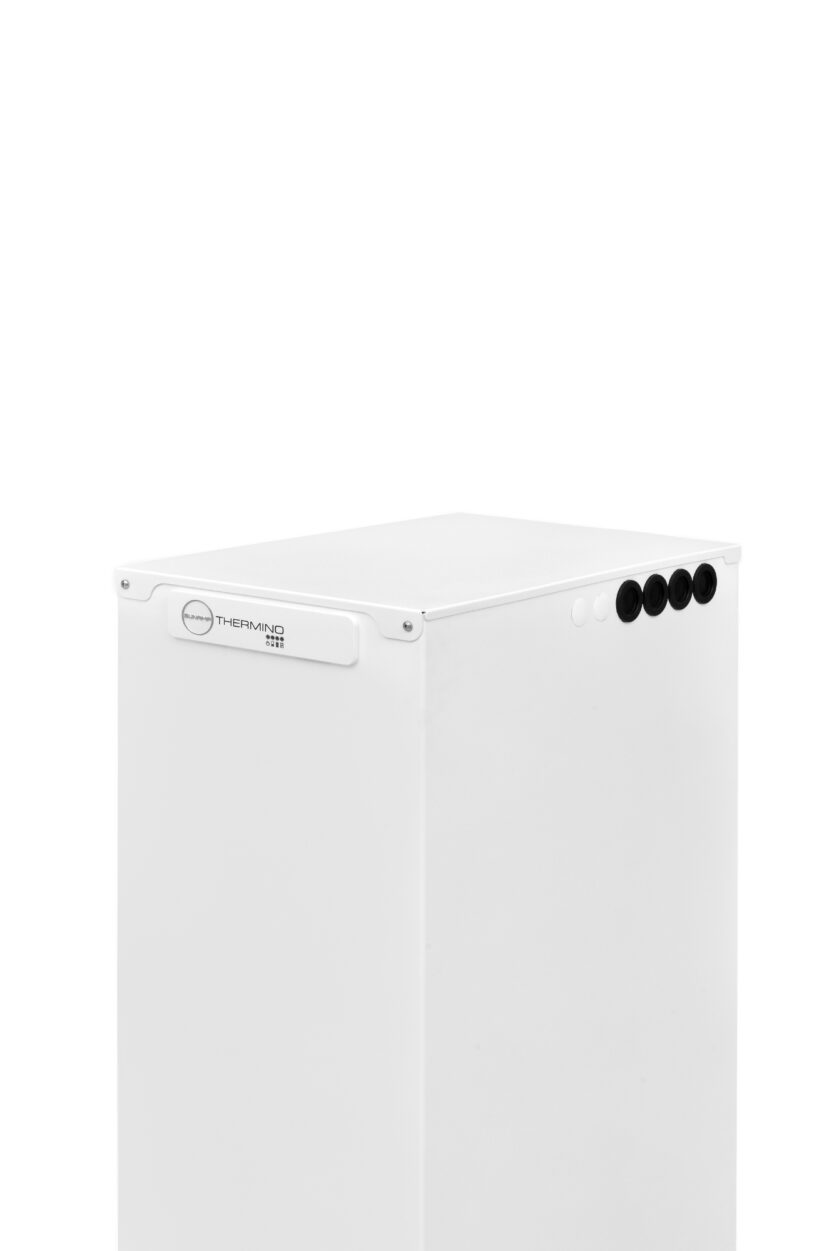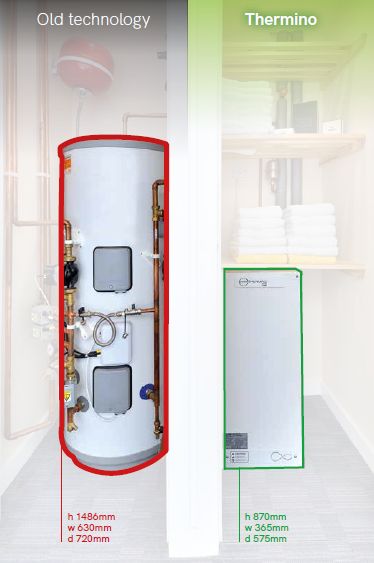 in stock
Thermino Heat Battery 70
Description
A direct cylinder alternative that delivers hot water more efficiently from solar PV providing greater flexibility when needed.
The Thermino can be used as a highly efficient stand-alone water heater to ensure instant, mains pressure hot water for all household taps and showers.
Super-compact to free up valuable storage space, these products are the ideal replacement for traditional vented and unvented hot water cylinders and hot water only thermal stores.
This size unit directly replaces a 105L hot water cylinder which supplies an average 1 bedroom, 1 bathroom property with hot water.
Key features:
Space-saving – up to 4 x smaller than the hot water cylinder it replaces.
Hot water for free – stores surplus energy from solar PV that would be otherwise go back to the grid.
Lower heat losses – up to 4 x higher energy efficiency.
High flow rate hot water.
Instantaneously heated for hygiene and freshness.
Fast and easy to install – no tundish, no high temp discharge pipework
T&P safety valve to maintain.
No mandatory annual maintenance.
How Does It Work?
The Thermino water battery works different to standard hot water cylinders because it uses a phase changing material to provide your home with hot water.
Phase changing materials absorb, store and release large amounts of latent heat changing the state between a solid and a liquid.
While the material is a solid state, it surrounds the pipes that carries the water into your home. This means that your water is only heated when it flows through the heated pipes as and when needed.
 Heating water on demand is much cleaner and safer than storing it.
For more information visit our FAQ – https://www.warm4less.com/buying-guide/infrared-heaters-faqs/
Still need more info? Get in touch with us on 0300 303 9625 or email us on office@warm4less.com.
Additional information
| | |
| --- | --- |
| Dimensions | 365 × 575 × 440 mm |
Customers also bought..
You may also like..